Prosper and Beanies In The News:
Web site connects borrowers, lenders
By James Derk

What if you needed to borrow a couple thousand bucks to replace your washer and dryer but didn't want to pay 18 percent interest on a credit card?

What if you had a couple thousand bucks but wanted to earn more than the 2 percent on your money that you would on a passbook savings account at a bank?

Such is the idea behind Prosper.com, a Web site designed to anonymously link borrowers and lenders in the spirit of eBay.

Of course, the best idea is not to borrow money at all (see also: financial guru Dave Ramsey), but if you have to, this is one interesting concept.

Prosper was founded by Chris Larsen, the founder of E-Loan, an online mortgage broker. Once he shook up that market he decided to shake up another. What's in it for the borrower?

Generally you will pay a lower interest rate than on a credit card, a bank loan and (shudder) a payday loan joint. You specify your own repayment terms, the interest you are willing to pay and lenders bid on your business. You can borrow up to $25,000 for up to three years. And you have to release your income and your credit score. (A credit rating and a debt ratio is released to your potential borrowers.)

You also can join a "group" of like-minded borrowers that may make you a more attractive risk.

What's in it for the lenders?

Here it gets a little more dicey.

If your borrower pays as promised you can get a decent rate of return in many cases (certainly a lot better than a bank savings account or a CD).
There is one main strategy that lenders use to reduce their risk: to widely diversify and invest across lots of individual loans to reduce your individual exposure.

It's a tad hard to explain, but it is explained well on the site. I am not necessarily recommending the site, but it is another sign of how the Internet is changing how things are getting done.

When my mother passed away in 2003, I found a Web site called "Beanies for Baghdad" to which I donated her collection of Beanie Babies. They are now in the hands of Iraqi children thanks to American troops, which distributed her toys and tens of thousands of others. See www.beaniesforbaghdad.com .
Without the Internet how could such a worldwide grass-roots effort have ever existed?

Take another one, called Modest Needs. This Web site, www.modestneeds.org , matches compassionate persons with people with short-term emergency needs. These things are the things you can imagine coming up in your life, the sick child, the bad water heater, the car transmission.
You explain your need and hope for the best. It's not a handout, it's a hand up.

Again, without the Internet, where would we be?
All three are great examples of how the Web is moving the dial of our society and removing the middlemen in out culture. No need for the banker, no need for anyone between you and the soldier. You mail him or her a toy and he or she puts it in a backpack and hands it out on the next patrol.
That's amazing stuff.

WEEKLY WEB WONDER: Help a soldier at Thanksgiving. See how at America Supports You, www.americasupportsyou.mil.


---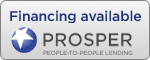 ---

November 16, 2006

Modest Needs does The Today Show - Saturday, 18 November



Good morning, everyone!

It's hard to believe that the entire month of October 2006 passed without me sending out a single news update. For those of you who were beginning to wonder if I was still alive, let me assure you that this policy of fewer news updates is by design.

Now that the Modest Needs Blog is up and running at http://modestneeds.typepad.com , Modest Needs has an ongoing forum for the day-to-day general interest announcements that I've sent out via the Modest Needs Newsletter in the past. I'm doing my part to reduce inbox clutter by posting the day-to-day 'Modest Needs News' directly to the blog, while saving the newsletter for truly monumental announcements that I know will be of interest to the entire Modest Needs Community.

I have one such announcement for you today – the first of several 'too big for the blog' news updates that you'll be receiving throughout November and December.

I'm thrilled to report that, after a four year hiatus from live television, I've been invited to reappear on The Today Show. The segment in which Modest Needs is involved will air on NBC this Saturday, November 18 in the 8:00-9:00am hour in your time zone. And this is going to be a really terrific segment if I do say so myself. Let me give you just a quick sneak preview.

Recently, The Today Show began conducting a series of experiments designed to answer a very complex question: In a world that is sometimes less kind than we'd all like for it to be, what is it that motivates people to show kindness to one another?

I can't tell you much about the experiments that The Today Show conducted without giving the whole segment away. What I can tell you is that they provide a fascinating look at the psychology behind human kindness. I've been asked to return to The Today Show to discuss the results of those experiments based on my experience as someone who daily observes through Modest Needs the altruism that so many of you demonstrate through your ongoing support of this very important work.

Believe me when I tell you that this is going to be an eye-opening look at what motivates people to reach out to one another- and why, sometimes, people elect not to reach out, even when they could. I'm truly honored to have been asked to return to The Today Show to participate in this study, and I know you'll really enjoy the segment itself. From what I've seen and heard of it already, it really is a magnificent piece of work.

And as if all of this isn't enough, you'll get to see me 'sweat it out' on live national television (a nerve-wracking experience, even at its best) with either Campbell Brown or Lester Holt (I don't yet know who I'll be speaking with.) – and in a suit yet! This will be, by the way, the only chance you will ever have to see me in a suit – at least, if I can help it.

In all seriousness, I consider it a great honor to be able to serve you as the public face of the human kindness and generosity that are the cornerstone of our work together at Modest Needs. Let's hope that I do a good job and that many more people are inspired to participate in this work once they hear a bit more about the miracles that you've made possible at Modest Needs over the past five years.

So, set your VCRs and Tivos, tell your friends, and get ready for a great time on Saturday morning! And after the segment airs, I'd really love to hear what you thought of it. As always, you can contact me directly by sending mail to drkeith@modestneeds.org I do my best to personally answer every letter that I receive.

I'll have more 'too big for the blog' news for you shortly, including a truly inspirational 'Profile in Courageous Generosity' that I've been working on for quite some time. But in the meantime, you can always see the day-to-day Modest Needs news via the Modest Needs Blog. I hope to see many of you there soon.

So until Saturday, here's wishing you and your family more health, happiness and prosperity than your lives can possibly contain. Take care, and be well!

My very best,

Dr. Keith P. Taylor

President / Executive Director
Modest Needs Foundation
http://www.modestneeds.org
'Small Change: A World of Difference'
(212) 463-7042

=================================================

If you believe in the power of human kindness to change lives, please consider making a tax-deductible contribution to Modest Needs. And don't forget that in 2006, your pledge of any size to Modest Needs is DOUBLED through a matching grant all year long.

You can make an instant, secure gift or pledge of ANY size in 60 seconds or less by visiting https://www.modestneeds.org/donation/online

Remember, the work we do at Modest Needs is funded exclusively by the generosity of persons just like you. Without your support, this work would not be possible.

=================================================

To apply for temporary financial assistance, please visit http://www.modestneeds.org/help to request assistance from Modest Needs. We'll do everything in our power to help you in your time of crisis.

November 21, 2001



Good morning, everyone!

Before anything else, I want to thank the many hundreds of you who've written in since Saturday with kind words about our Today Show appearance last week. I have to tell you, the response we've seen since Saturday has just been phenomenal for reasons I would never have guessed – but more on that in a second.

For those of you who missed the segment and didn't mean to, I wanted to let you know that the entire Today Show piece on human kindness and 'paying it forward' is now available for you on the Modest Needs website, at http://www.modestneeds.org/explore/media

I've 'You-Tubed' what turned out to be a terrific segment, so there's no downloading required – it's 'instant on' for everyone. I know you'll really enjoy it, but please don't go just yet. I have some unexpected but fantastic news to share – and that unexpected news is actually the reason for this short, impromptu update.

For some time now, we've been working with The Oregonian – the largest daily paper in the Northwest – to complete what we thought was going to be a small story on the work all of us do together at Modest Needs.

As it turns out, that story ran on Saturday, 18 November – the same day that we did The Today Show. But it wasn't such a 'small story' after all. To our surprise, it turned out to be a feature. And it is, quite literally, the best piece of writing about Modest Needs since our original USA TODAY story some four years ago.

The response from people in Oregon since the publication of this story, 'Small Change: Big Difference' on Saturday has just been overwhelming. The story is so powerful that, in the space of 48 hours, Oregon has become the state with the second-largest contingent of people supporting Modest Needs (previously, Oregon was something like number 42 out of 50!)

Many of you who support Modest Needs have been asking for a solid published piece about this work that you could share with friends, family and co-workers. I'm telling you, this is the story you've been waiting for. Please take a moment to read this remarkable article – and, if you feel so inclined – to share it with persons you think might like to read it. The direct link to the article is:

http://www.oregonlive.com/search/index.ssf?/base/living/1163804120313320.xml?oregonian?lvls&coll=7&thispage=1

I'll have more news to share with you after the Thanksgiving Holiday, including a new 'Profile in Courageous Generosity' that's really going to start the holiday season off with a 'bang' at Modest Needs.

But in the meantime, as we all pause to count our blessings, I want to tell each and every one of you how thankful I am to know and work with you to change the world, one family at a time. Even though I don't hear from most of you every day (or even occasionally), the Modest Needs Community has become my second family. I simply couldn't ask for a better blessing than that.

Until next time, here's wishing you and your families a wonderful Thanksgiving holiday. Take care, travel safely, and be well. I look forward to hearing from some of you soon.

My very best,

Dr. Keith P. Taylor

President / Executive Director
Modest Needs Foundation
http://www.modestneeds.org
'Small Change: A World of Difference'
(212) 463-7042

=================================================

If you believe in the power of human kindness to change lives, please consider making a tax-deductible contribution to Modest Needs. And don't forget that in 2006, your pledge of any size to Modest Needs is DOUBLED through a matching grant all year long.

You can make an instant, secure gift or pledge of ANY size in 60 seconds or less by visiting https://www.modestneeds.org/donation/online

Remember, the work we do at Modest Needs is funded exclusively by the generosity of persons just like you. Without your support, this work would not be possible.

=================================================

To apply for temporary financial assistance, please visit http://www.modestneeds.org/help to request assistance from Modest Needs. We'll do everything in our power to help you in your time of crisis.

=================================================

---
Go Back to Breaking News on thebeanienews.com